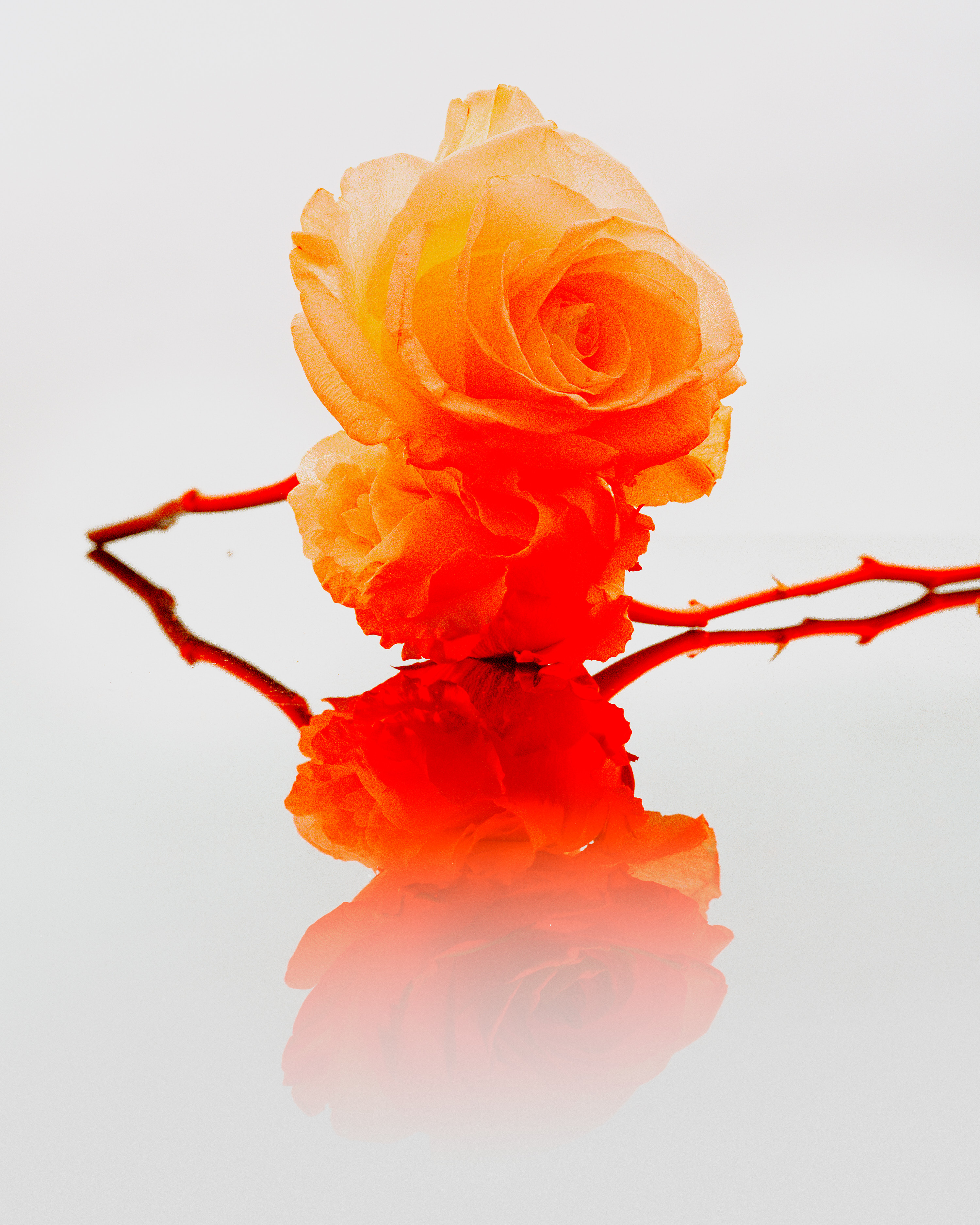 "The Darkness is for Living Together" is a collaborative project made with artist David Weishaar, whose work has long fascinated me. Favouring the portrait genre as his main means of expression, he chooses his models amongst people with whom he has a strong relationship of friendship or admiration for their activism or commitment. In short, it is a matter of a group, an entourage, a chosen family. So he takes his characters into nocturnal worlds referenced from fantasy, mainstream, vampire or witch stories. These dreamlike and symbolic environments are conducive to the exploration of bodies, genders and desires.

I took inspiration from his paintings to create my photographs – some images are even direct reference to his work – and he then digitally painted some details on them, blurring the line between photography and painting. We have created this serie as a fashion story, in collaboration with Agapornis, a collaborative fashion project based on the love of creating together. It materialises in an enchanted universe, with objects inspired by fantastic repertoires, at the same time claiming stage costumes and pieces of craft know-how. This debauchery of elegance becomes a plea for another world, full of dreams and freedom.

The title of this project comes from the book The Faggots & Their Friends Between Revolutions, an exploration of the experience of queer community life in the 1970s, written by Larry Mitchell in 1977. This was a shock when I first discovered it, and it continues to inspire me today.

So what is beauty, you ask ? Well to us, beauty is queer. It is something that you can't grasp, that keeps changing, something magical that you can't pin down. It is bizarre, fabulous, fascinating and yet considered repulsive in a conventional approach. It is love, pleasure and experimentation. It is all of these things at once, once you decide to queer the world. These images create a new story, where reality is reshaped, malleable, and things are not condemned to be as they have been defined. We want our images to challenge the conventional notions of beauty and seek to highlight the unexpected places where beauty can be found. Perhaps the Darkness is a good place to start looking for it.

"The fairies have left the men's reality in order to destroy it by making a new one."

Larry Mitchell, The Faggots & Their Friends Between Revolutions, 1977


A collaborative project between photographer Matthieu Croizier and artist David Weishaar.
Photography and creative direction by Matthieu Croizier
Digital painting by David Weishaar
Digital painting associate by David Fernandes
Fashion by Agapornis and Nike.
The models are Jo(nathan) Kolly, Morgane Gillioz, Pharell Golli, and Shaliy Jiang Meow.
Hair and make-up by Morgane Gillioz.
First published on
Kaltblut Magazine,
May 2023